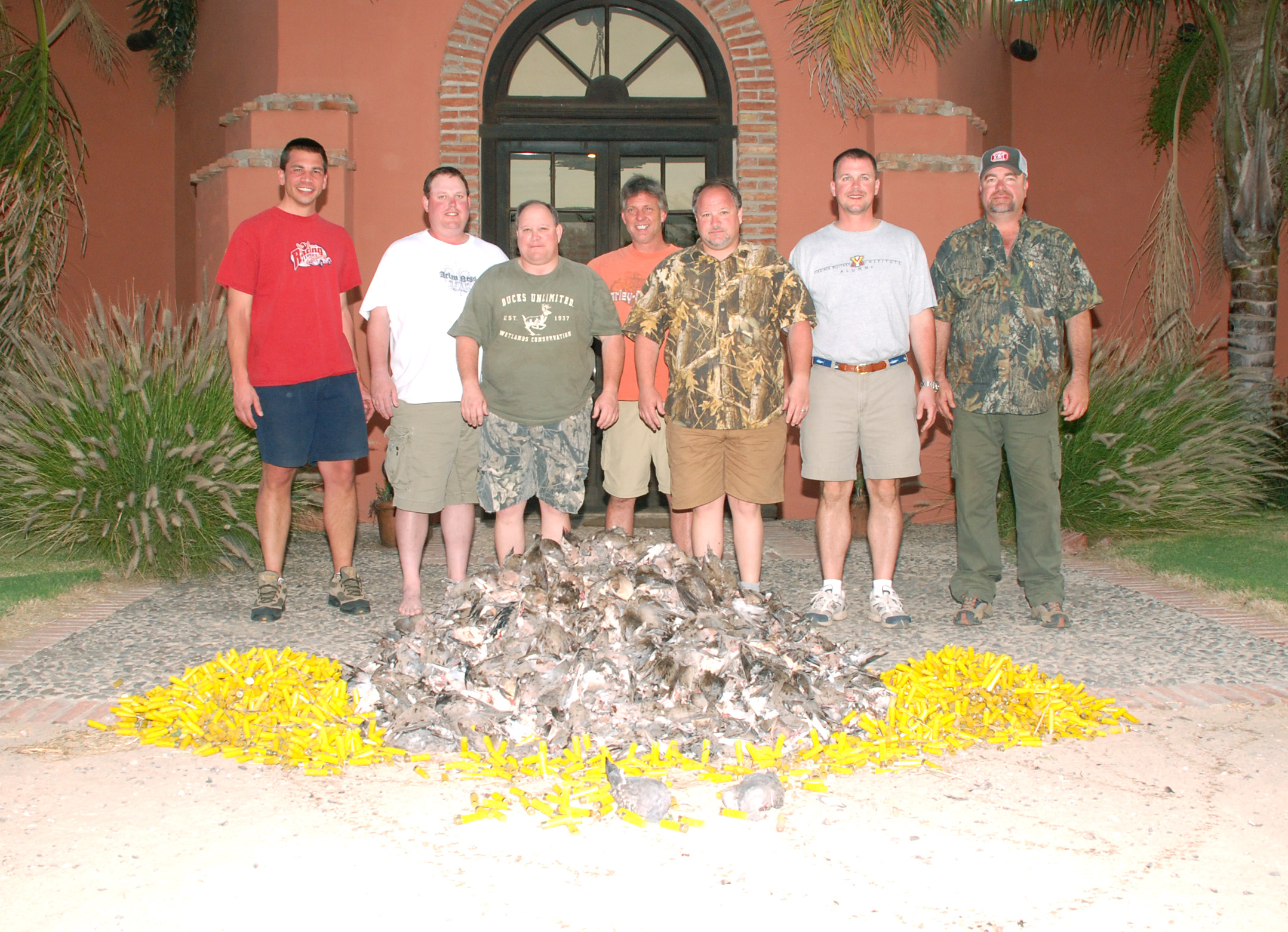 An estimated 83 million doves live in the areas surrounding our lodges. We hunt tens of thousands of acres including a fourteen thousand acre roost. The most common dove is the "Torcaza" or eared dove and are very similar to the mourning dove found in the United States.
Because of the stable weather patterns, grain crops such as corn, wheat, and sorghum are grown year round. Doves in the area reproduce up to six times annually and are not migratory so the hunting is always phenomenal.
Clients can expect to shoot 1000-2500 rounds per day. Doves fly all day, there's no limit and the season is all year. This is high volume shooting at it's best. Our fields are located only minutes from our lodges. Most drives are less than ten minutes!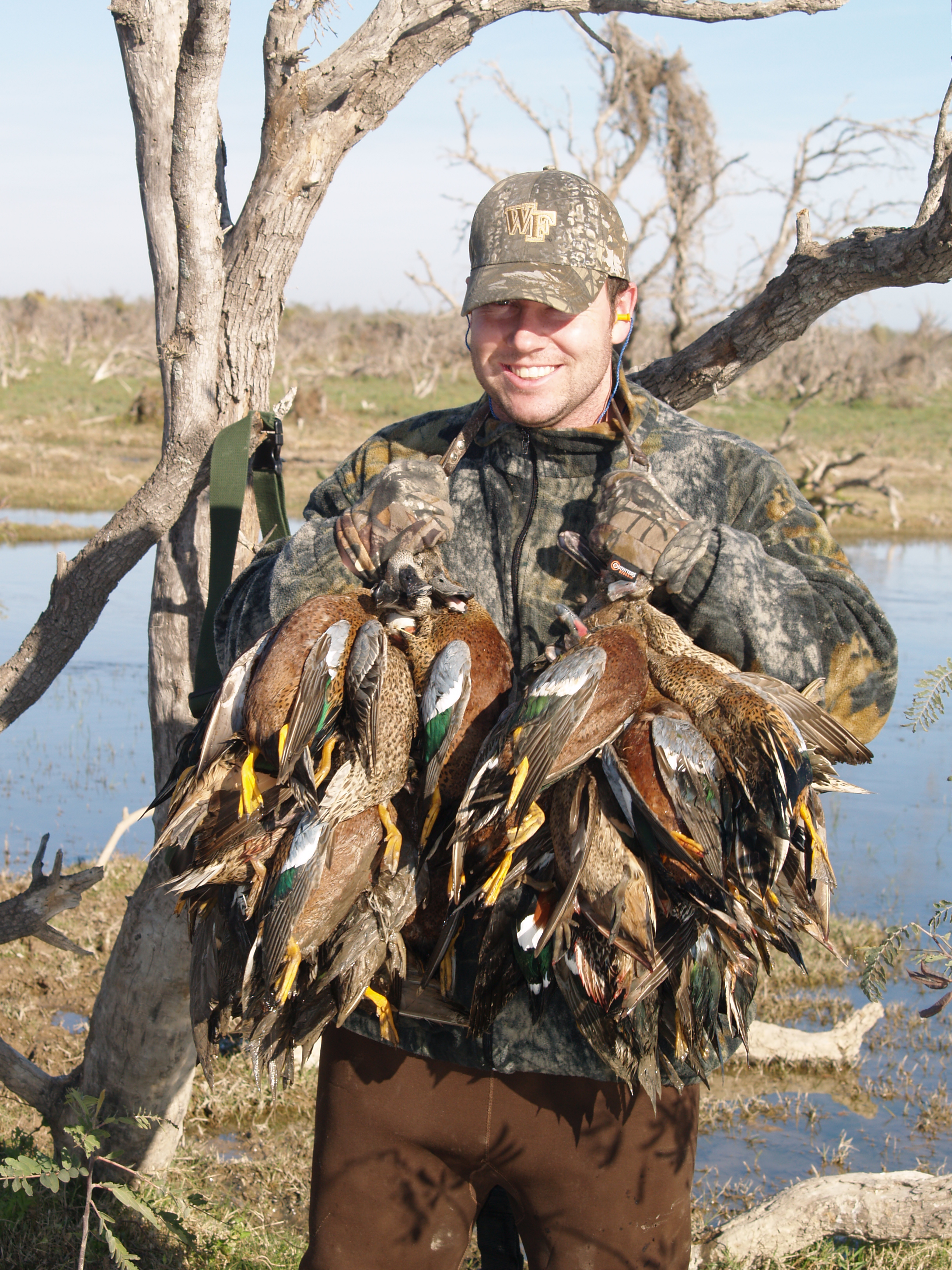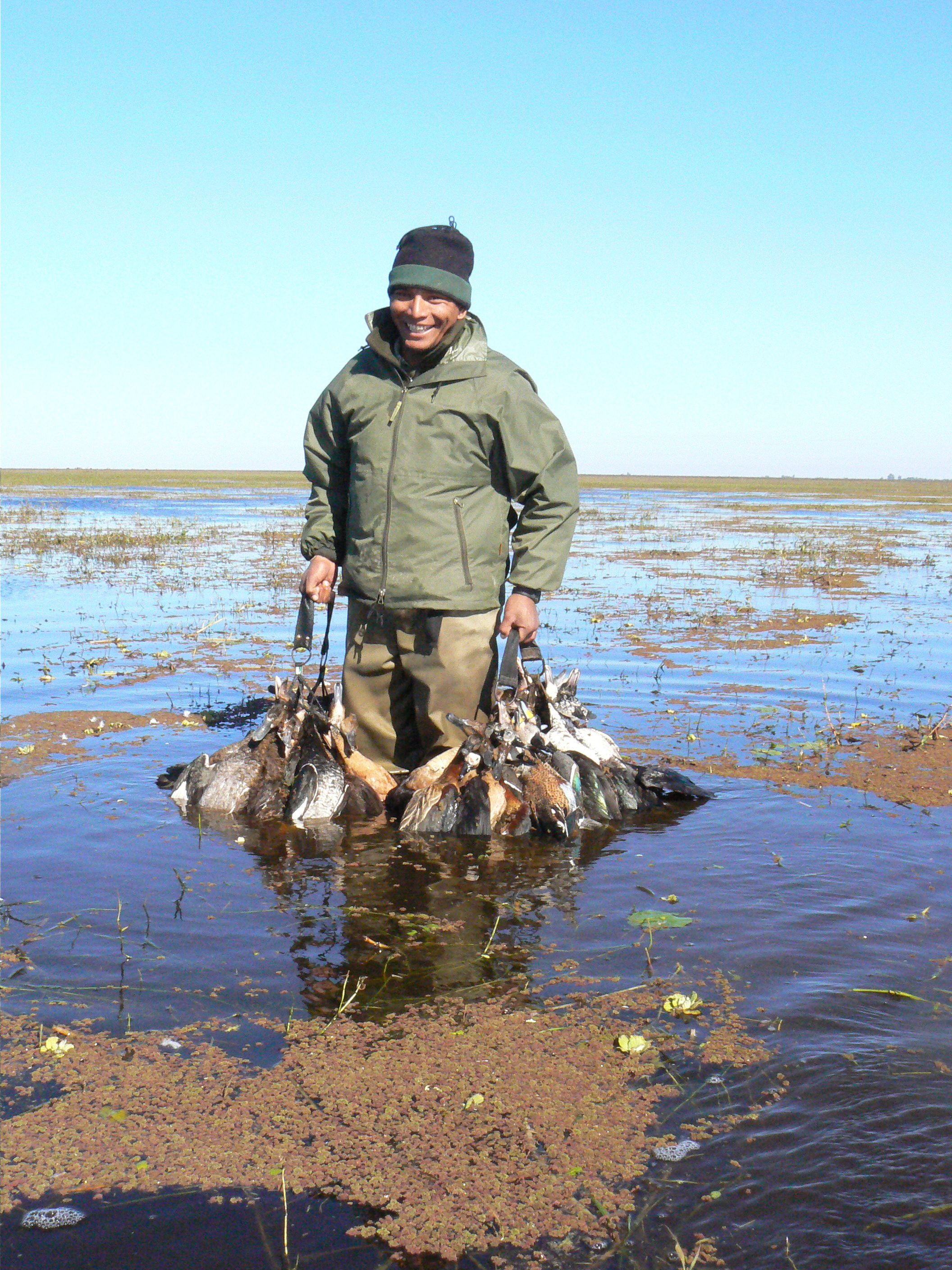 Our duck, geese and perdiz operation specializes in great gunning for a wide variety of duck species not found in North America. Hunters normally take 8-12 different species on a trip, including Southern Widgeon, Rosy-Billed Pochard, Brown and White Cheeked Pintails, Silver, Speckled and Cinnamon Teal, and a variety of Tree Ducks.
Goose hunting for big Magellan and Ashy head geese begins each morning with a hearty breakfast and then a short drive to blinds or individual pits prepared the night before where the geese are actively feeding. Decoys are readied just before first light based on flight paths.
There are several species of flushing birds in Argentina but by far the most common and sporty is the spotted "tinamou" or "perdiz". The perdiz is slightly larger than a bobwhite quail and holds very well for pointing dogs. Hunting usually takes place in grasslands and pastures around the estancias (lodge). This hunt, usually in the afternoon following a duck or goose hunt is truly a classic hunt with sporty wingshooting with well disciplined pointers and retrievers.
The most common species are Spot-winged, Pjcazuro and Rock Pigeon.
They're fun to hunt and make challenging targets. Pigeons decoy very well so it is often like shooting ducks on dry land. There is no season or bag limit on pigeons.
If you've never shot pigeons you'll enjoy it, and if you have, you know you want to do it again!